What's in Bloom?
Find this page at:
go.ncsu.edu/readext?670518
What's in bloom in Forsyth County? 
We took photos of what's in bloom throughout the growing season in 2020.
The plants can be viewed in person at these gardens maintained by N.C. Cooperative Extension, Forsyth County Center, with the assistance of Extension Master Gardener℠ Volunteers:
Forsyth County Demonstration Garden, located at the Forsyth County Agriculture Building, 1450 Fairchild Rd, Winston-Salem, NC 27105
Arboretum and Gardens at Tanglewood Park, 4200 Manor House Circle, Clemmons, NC 27012
If you want to learn more about one of the plants you see here, check out the NC Extension Gardener Plant Toolbox at plants.ces.ncsu.edu.
2020 "What's in Bloom" Highlights
April
Early flowers put on a show in April. Highlights included spring ephemerals, flowering shrubs, and several types of flowers that grow from bulbs which are typically planted during the fall.
May
Late spring flowers flourished in May, bringing lots of color to the gardens.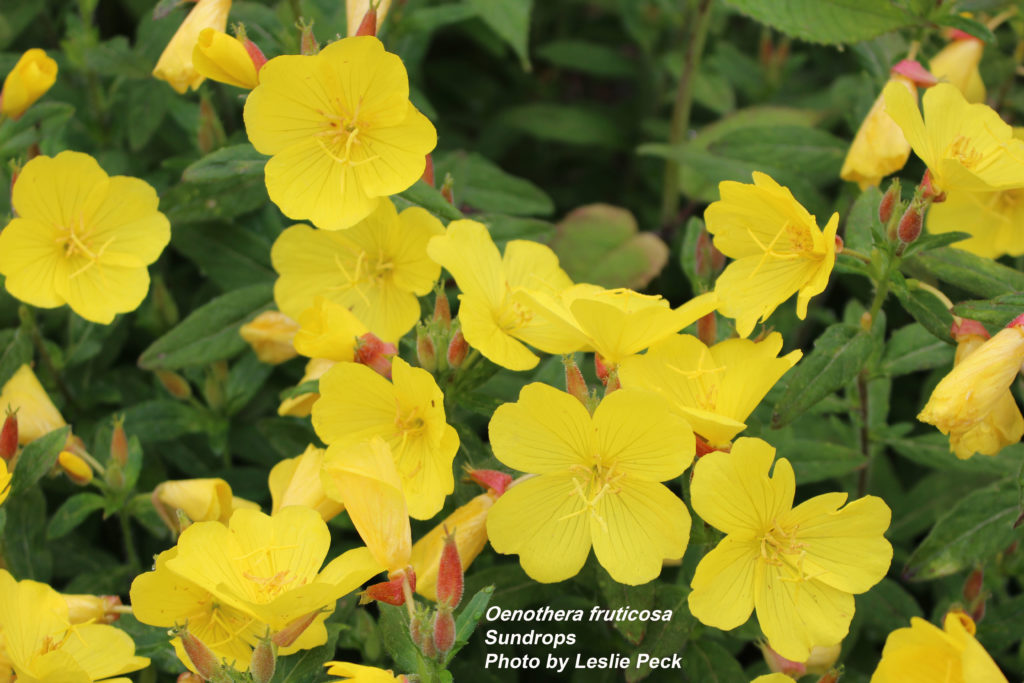 June
Summer arrived in June, with a variety of flowers, including annuals, perennials, and flowers of fruits and vegetables.
July
The summer heated up in July, bringing lots of color to the garden.

August
August brought a beautiful mix of late-summer flowers and the first signs of fall flowers.
September
With September came the real signs of fall. Late-blooming flowers and the first signs of the leaves changing, plus a few cooler days.
October
Fall was in full swing during October, with lots of changing leaves and still some flowers for visitors to admire.
November
With the growing season winding down in November, there were still a few flowers and other fall color to enjoy.
For more photos:
Click here for the folder of archived "what's in bloom" photos.