What Are Your Garden Goals for the New Year?
Find this article at:
go.ncsu.edu/readext?761720
As we enter a new year, you may already be making resolutions. Winter is also a time when many gardeners start to plan what they will grow in the upcoming season. In the winter months, seed catalogs arrive in the mail with glossy photos of flowers to brighten the dreariest of days and hope for abundant harvests. Now is a great time to make some goals for what you want to accomplish in your garden in 2021! If you need help getting started with your garden plan, continue reading for a few ideas.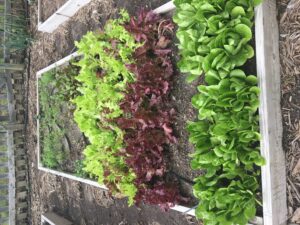 Grow Something New
It's always fun to grow something new in your garden. There are so many exciting plants out there! A good place to start researching plants for your yard is the NC Extension Gardener Plant Toolbox. Refine your search by the plant type, your site condition, and more, or even browse photos in the Design Gallery. While you're making your plant selections, it's a great time to take a look at other people's gardens. Talk with your neighbors about what they've had success (or trouble) growing and visit local gardens. You can see a variety of plants and get a better understanding of what they will look like as they grow and become established in the garden. In the winter, a lot of plants may be dormant. During 2020, many gardens offered virtual tours, and this may be a good way to view the plants through different seasons. Our What's in Bloom page highlights what bloomed in our Demonstration Garden and at the Arboretum and Gardens at Tanglewood Park (scroll to the bottom to see archived photos from throughout the season).
Complete a Soil Test
Soil testing is easy to do and can tell you a lot about your garden. After you send your soil test kit for analysis, you will receive a report with information on the soil pH and a fertilizer recommendation. Based on your soil pH, you may receive a recommendation to apply lime. If it is recommended, applying lime will help raise your soil pH to the range where most plants thrive. This will ensure that nutrients in the soil are more readily available for plant uptake. Your fertilizer recommendation will help you choose the best fertilizer and apply it in the correct amount. This will minimize any harmful impacts associated with runoff or overapplication of fertilizer, while keeping your plants healthy. Soil testing kits are available through your local Extension office. Soil testing costs $4 per box from December through April and is free during the remainder of the year. Watch this video for details on how to take a soil test.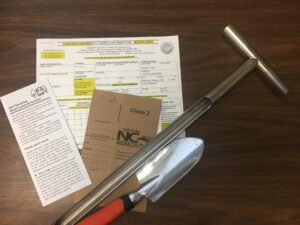 Add Native Plants to Your Landscape
A lot of natural habitat has been lost to human development, leading to population decline and other issues for many insects, birds, and other wildlife native to our area. Often, plants in the home landscape are non-native and thus are not as attractive to wildlife. You can help support bees, butterflies, and more by adding more native plants to your backyard. Native plants can add beauty to your yard, and are sometimes easier to grow because they are well-adapted to our local climate. The Xerces Society has created a Habitat Assessment Guide that may help you determine ways to make your yard more appealing to pollinators. Other great resources to help you choose native plants for your garden are the publication Landscaping for Wildlife with Native Plants and the Native Plants chapter of the NC Extension Gardener Handbook.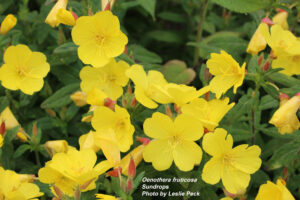 Improve on Last Year's Garden
Even if you aren't planning to add plants to your garden, you can probably find something to improve upon this year. Here are a few suggestions:
Composting is an excellent way to improve the soil in your garden. Explore the

Composting portal

for tons of information about composting. If you're just getting started, the

Home and Backyard Composting page

is a good place to start.

Document your experiences in a garden journal. A garden journal can help you remember what worked and didn't work in your garden this season, and can help you make improvements in future years. This year, I am hoping to improve my schedule for planting seeds and transplanting in my vegetable garden, based on my notes from last year. See

the garden journaling appendix of the NC Extension Gardener Handbook

for tips on keeping a useful garden journal.

Stay on top of maintenance. Proper maintenance can make life easier for both you and the plants in your garden. 

Research shows that spending small amounts of time weeding more frequently is a more efficient way to combat weeds than waiting until the weeds have grown large and spending a long time on weed control. Make a plan to weed the garden regularly and you will ultimately save yourself some time.

Mulch will suppress weeds and help the soil retain moisture. Mulching is easiest early in the year when perennial plants have not yet started to grow, so this is a good task to check off your list early.

Buy a rain gauge to keep track of rainfall. Too much or too little water is problematic in the garden. Typically, plants need 1 inch of water each week; you can use your rain gauge to adjust how you irrigate according to the weather. 
There is always something to learn in the garden. I wish you a successful season and hope you reach your gardening goals this year!