Summer Pruning Classes in Forsyth County
Join Extension Agent Leslie Peck to learn proper pruning techniques during Forsyth Extension Gardener workshops this June.
For all the details, read this article.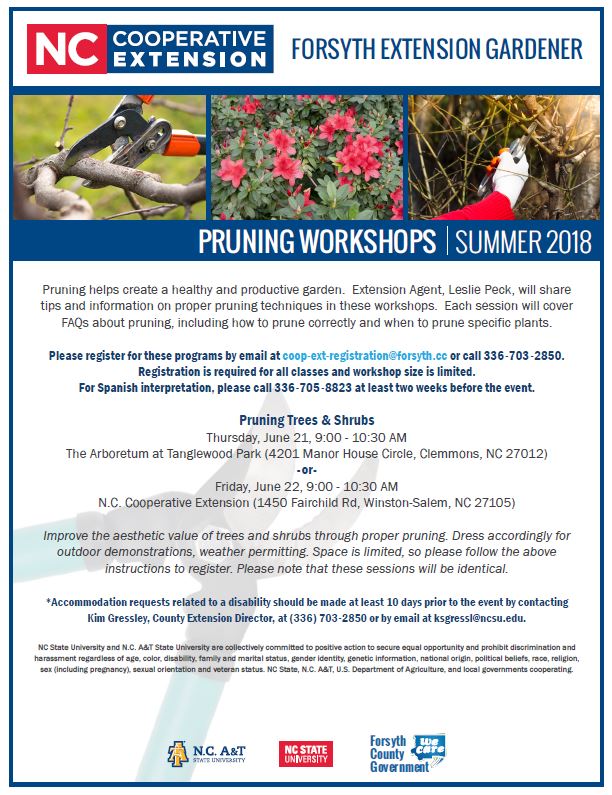 "Pruning Trees & Shrubs" will be held at the Arboretum at Tanglewood Park on Thursday, June 21 and again at N.C. Cooperative Extension on Friday, June 22. Both classes are from 9:00 – 10:30 a.m. This session will cover proper pruning of ornamental plants in your landscape.
These workshops will include outdoor demonstrations, so please dress accordingly. Space is limited, so please register by calling 336-703-2850 or emailing coop-ext-registration@forsyth.cc.
If you'd like to learn more about pruning trees and shrubs in your landscape, visit go.ncsu.edu/pruning_info.